Printing solutions in Iceland

If you need some printing done for you in Iceland our company is the one to contact.
Thanks to our satisfied customers, Umslag , established in 1989, has become Iceland's largest privately owned document processing and printing company. We are the one stop shop where all your printing needs can be taken care of.
We specialize in meeting our customers extensive printing and mailing needs and take pride in offering total solutions that include both offset and digital printing, data processing, envelope printing, inserting, addressing, and postage.
Our staff also includes leading professionals in designing graphics and web sites. Additionally we prepare multimedia presentations and provide document management. And there is more . . .
Conference in Iceland

Are you planning a conference in Iceland and need someone to assist you on all levels. We can offer you the following services:
Send you information about buildings and assembly halls that will suit the conference you are planning.
Create all kinds of addressed marketing material for the group you want to alert weather it is printed or designed digitally.
Create a landing page for registering.
Send SMS mobile reminders in regard to the conference.
Follow-up information from our database about participants, for further contact.
Sending a post-conference survey for further feedback.
Taking care of all your printing needs, such as extensive marketing material, name badges, booklets with agenda information, roll for stands or ads and information.
Designing service on all levels to ensure uniform look for all material that you send out regarding the conference.
Digital
Printing in Iceland – Offset printing in Iceland

We have State of the Art printing machines to offer you all types of printing services. We do, for example offer the following services:
All types of work where data processing is involved for personal printing.
In this category we are referring to marketing posts, promotional materials, business cards, nametags, and envelope printing.
However we can also print payment receipts, invoices, newsletters, invitation cards and yearly reports.
Printing companies in Iceland
There are of course several printing companies in Iceland.
However Umslag is without doubt among the best in the printing business. We are the major one stop shop in this field in Iceland. Start your journey by contacting us and save money, time and energy. And that is a good way to start any job.
Packing in Iceland

Our company is the only one in Iceland which offers a wide range of highly efficient integrated solutions for the mail and postal industry. This applies to manufacturing, printing, inserting and packaging of envelope-based mailings. Among other things we can do are the following:
We can pack all kinds of material in the same envelope such as letters, brochures, flyers booklets, postcards just to mention a few.
We can of course also pack one item pr. envelope as well. Just a question of what is needed.
We offer automatic or manual packing, depending on what type of material needs to be packed. And if your material does not fit into an envelope we have a solution for that as well.
Addressing in Iceland

By combining data processing with our addressing technology we can offer a wide variety of solutions for addressing different types of material, such as:
We can address letters, brochures, postcards, envelopes and any other material that needs to be shipped or posted.
We can print names and addresses on envelopes and all marketing post for you, regardless of quantity.
For this we use target group lists in Excel, either provided by our customers or supplied by our company if required, at extra cost.
Design in Iceland

Our designers have extensive experience and education in graphic design weather it is multimedia, printed matter or to finalize sending out all kinds of material. Our services include among other things:
We can give professional advice regarding design, as well as further processing in the field of marketing post and personalized items of all kind.
We can set up different distribution channels to make sure that your message is reaching your target group, regardless of what media they are using.
This might be designed e-mails with various interactive possibilities, SMS mobile messages with reminders, surveys to acquire feedback from people as well as collecting e-mail addresses, mobile numbers and whatever information particular individuals have agreed to part with.
Printbox in Iceland
We can offer our customers access to a program called Printbox. In this program you can order your print material from us wherever you are in the world. The only thing you need is internet access.
In the Printbox you can store your print material, perform any changes you need to do, order material to be printed and check previous orders. Thus the program provides a total overview.
Postal services in Iceland

We can provide our customers with postal service if needed. We are presently operating with a number of companies that offer this service.
We can find out which company serves you the best, depending on the timeframe, volume and prices.
We make sure that your post will be ready for delivery on the day the distribution is expected to take place.
Certifications in Iceland
It has always been our aim to offer our customers the best service available. In that regard we have acquired three certifications to strengthen our positioning within the market we serve.
| | | |
| --- | --- | --- |
| | | |
| – Umslag is the only company in the printing industry in Iceland which has the ISO 27001 information security standard. By acquiring this standard, we make sure that we follow the strict rules regarding handling of data and information and the use of predefined procedures in our workflow. | – Umslag received the Nordic Swan Eco-label certificate in March 2012.These criteria include environmental, quality and health arguments. The criteria levels promote products and services belonging to the most environmentally sound companies and suppliers and take into account certain factors such as free trade and proportionality (cost versus. benefits). | – For the past 7 years Umslag has received the Exellent Business Award from the leading icelandic knowledge company Creditinfo which offers a variety of information on both domestic and foreign companies. This information can be essential when assessing the credit risk of present and prospective customers. |
– Eligibility for the award requires the fulfillment of Creditinfo's strict quality standards, professional requirements and in depth analysis.
These include:
Positive EBIT for the past three years
Positive operating profit for the past three years
Credit score with a lower risk than 0.5%
Equity ratio plus 20%
Net profit > 0
Total assets > 80.000.000 ISK
Umslag ehf is amongst the 1,5% of Icelandic companies that meet these requirements.
Contact our man in Iceland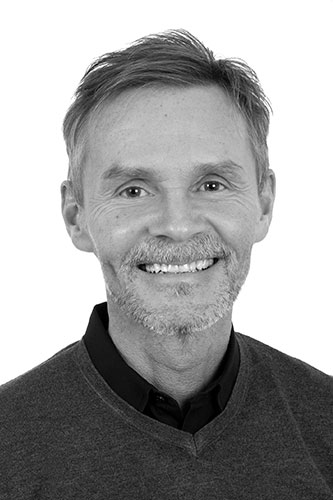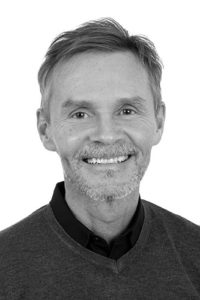 Contact our marketing- and sales manager Stefán Steinsen steinsen@umslag.is for further information. We think you will be surprised when you hear our very reasonably prices, fast delivery and the quality of the work we do.
Contact us and be pleasantly surprised!